GET TRIP 05
4 DAYS TRIP: LOOP AT THE SOUTH POINT OF MADAGASCAR
Just to know that this tour with the 4x4 vehicle to discover the southern tip of Madagascar offers visitors thirsty for authenticity and adventure. Nature has unparalleled generosity, with lush forests, rivers, sisal plantations, baobabs, beautiful landscapes, contrasting mountains, protected parks or live lemurs ...

GET TRIP 07
Fort Dauphin to Mananjary by South East coast
GET TRIP 08
Fort Dauphin to Tuléar by south coast
GET TRIP 09
Madagascar's big south loop
GET TRIP 11
MADAGASCAR GREAT SOUTH TRIP
GET TRIP 13
Smart hiking circuit in Madagascar
GET TRIP 14
Expedition to discover all the secrets of Madagascar
GET TRIP 15
Discover the Ampasy Tsitongambarika rainforest park and Sainte Luce Bay

GET TRIP 01
Fort Dauphin discovery
ITINERARY
DAY 1: FORT DAUPHIN - RANOPISO - SISAL PLANTATION AMBOASARY - BERENTY RESERVE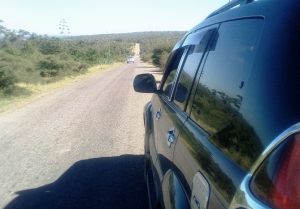 After breakfast, we take our 4x4 car to reach the Berenty reserve. This tour will take you to discover the different types of landscapes populated by people living with our ancestral tradition. We leave the wet places decorated with rice fields of Fort Dauphin; We pass in the intermediate places with its very varied climate of Ranopiso and at the end we arrive in the dry places of Amboasary with its large sisal plantations. That's why I'm going to say that we are crossing the world with different types of beautiful landscapes and the culture of the local population before reaching the Berenty Nature Reserve. This reserve is home to various types of wildlife such as lemurs, birds, landscapes, the Malaza forest gallery bordered by the Mandrare River and the species of baobabs Andasonia Za dry forest ... The accommodation of this park is very comfortable.
DAY 2: BERENTY - AMBOVOMBE - TSIHOMBE -LAVANONO - DECORATED TOMBS WITH ZEBUS CORNERS AND SCULPTED WOODS "ALOALO"
Then we continue our discovery in the semi-arid southern part of Madagascar as Ambovombe, Tsihombe ... to see the different types of landscapes, our ancestral culture, and wild animals before reaching the most beautiful beach known by the surfer to Lavanono (first village located on the Mozambique Channel in southern Madagascar).
DAY 3: LAVANONO - CAP SAINTE MARIE SPECIAL RESERVE (VISIT OF THE SOUTH CAPE AND THE SACRED CAVE) - THE BEST BEACH OF FAUX CAP
In the end, we are at the southern tip of Madagascar. That's why we visit the Cape Sainte Marie Special Reserve to visit the Cape, the meeting of the Mozambique Channel and the Indian Ocean ... Here you will find the pieces of Eggs Aepyornis (The Elephant Birds of the 10th century), incredible white sand dunes and the incredible sacred cavern ... Travel less with our 4x4 vehicle for the rest of our trip thanks to Testudo Radiata and Pyxis (the turtle species in this park). We never forget the landscape we discover in this place because it is impossible to move before arriving at the most beautiful beach of Faux Cap (last village located on the Indian ocean in southern Madagascar). Do not forget to discover the southern tip of Madagascar to know the different species of lemurs, birds, beaches, our cultures, forests and baobabs ... Feel your pleasure with our organization.
DAY 4: RETURN TO FORT DAUPHIN
To finish our trip, we move with our 4x4 vehicle to return to Fort Dauphin. We stop anyway to enjoy again the incredible landscape of this southern tip of Madagascar. But in any case, we made a long trip about 8 hours to reach our city. See below for some instructions to publicize the days of the zebus market at the southern tip of Madagascar:
-Every Thursday: Village of Ankaramena
-Every Monday: the city of Ambovobe
-Every Saturday: Village of Marovato
II - WHAT'S INCLUDED?/ WHAT'S NOT INCLUDED?
What's included?
- Service charge or service tour organization (S.T.O);
- Two nights at the hotel either in a double room or in a twin room separated by two people; and a night in a bivouac in a tent.
- Tour guide service;
- Entrance fee;
- A 4x4 car wagon for 4 participants during the trip;
- Use of air conditioning according to the temperature of the day;
- Car fuel 4x4 wagon;
- Food:
Breakfast, lunch, dinner;
- Mineral water so one bottle per person per day;
- Track service;
-Food organization by my stuff
What's not included?
- Local flight from Antananarivo to Fort Dauphin and from Fort Dauphin to Antananarivo
- International flights to and from Ivato Antananarivo
- Visa
OVERVIEW
- Point of departure and arrival point: Fort Dauphin;
- Tour of fauna and flora, landscapes and the beautiful beach, our ancestral culture, meeting with locals...
SEASON: -ALL YEAR
III - PROCESS BEFORE YOU MAKE PAYMENT ONLINE
1st step: SPECIFY THE PRICE OF THIS TRIP
Note:
After completing the BOOKING REGISTRATION below, you will receive a notification email to indicate what you have added. In addition, the email indicates the SALES CONTRACT FORM and the CONTRACT CONDITION to let you know the status of the tourist trip. Finally, please complete this BOOKING REGISTRATION with your honorable customers!
3rd step: WE SEND YOU BY THE ATTACHMENT OUR SALES CONTRACT FORM AND SPECIFIC CONTRACT CONDITION FULLY FILLED WITH OUR SIGNATURE
4th step: WE SEND YOU THE PAYEMENT REQUEST 
5th step: PAYEMENT ACCEPTED
:
IV - BOOKING REGISTRATION