GET TRIP 13
5 DAYS TRIP: SMART HIKING CIRCUIT IN MADAGASCAR
Witness the existence of the beauty of the nature as you visit Nahampoana reserve; the Manangotry rainforest; the Mangatsiaka Dry Forest; Tsimelahy transitional forest, the beautiful beach of Sainte Luce, Lokaro ... and enjoy trekking adventure in Anosy region
GET TRIP 14
Expedition to discover all the secrets of Madagascar
GET TRIP 15
Discover the Ampasy Tsitongambarika rainforest park and Sainte Luce Bay
GET TRIP 01
Fort Dauphin discovery
GET TRIP 05
Loop at the south point of Madagascar
GET TRIP 07
Fort Dauphin to Mananjary by South East coast
GET TRIP 08
Fort Dauphin to Tuléar by south coast
GET TRIP 09
Madagascar's big south loop
GET TRIP 11
MADAGASCAR GREAT SOUTH TRIP
DAY 01 - Fort dauphin – Esaka and Ranomafana
The tour starts as you leave the city of Fort Dauphin to reach the village of Ranomafana through the rainforest of Andohahela National Park.
As you are driven around in a 4x4 vehicle, enjoy viewing scenic landscape. Once you get to the top, you will discover different types of villages built with a traditional system and lined with fruit plants such as lychee, mango, jackfruit, coffee and more.
Overnight stay
DAY 02 – Ranomafana - Tsagnoria and Sainte Luce bay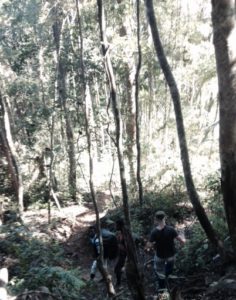 Get ready for a long hike to Montaigne from Tsitongambarika that takes about 8 hours. Once you reach the village of Tsagnoria, enjoy the amazing viewpoints in the Anosy region.
Take joy in panoramic views of the plain of Ranomafana with its village and different rice fields. On the other hand, one can also see the plain near the Indian Ocean like the village of Tsagnoria, Mahatalaky, Sainte Luce.
This hiking trail is very sporty far from the usual tourist routes. In addition; you will cross make your way through different types of villages and wet forests.
As the trek ends, resume your journey in a 4x4 car from Tsagnoria through Mahatalaky to reach the hotel in Bay of Sainte Luce.
Upon arrival, check in and relax.
Overnight stay in the hotel
DAY 03 - Sainte Luce bay – Evatra fishing village
After 2 hours of our 4x4 car from Sainte Luce to Evatra Village, start the hike to see the surroundings of Bay of Lokaro with its different types of coves.
Be the witness to some of nature's most beautiful creations. Stop by the beach to enjoy swimming in shallow beach waters.
Overnight stay in Evatra
DAY 04 - Evatra fishing village – Lake Lanirano and Nahampoana reserve
Set out for a boat ride to see the beautiful landscapes in this freshwater channel full of niaouli and elephant ear plants. Meet different fishermen, rice transporters on their pirogues before arriving at Lake Lanirano.
From their, enjoy a car ride to Nahampoana Reserve to witness different types of plants and animals including lemurs that live freely in this reserve near the city of Fort Dauphin. Overnight stay
DAY 05-Fort dauphin - Andohahela national park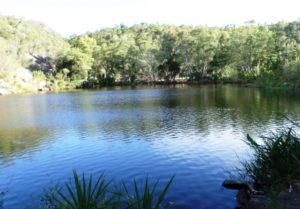 On the last day of the tour, visit Mangatsiaka dry forest full of different types of weird plants, baobab, and animals that live with freedom. Also visit Tsimelahy Transitional Forest to see different types of natural pools and waterfalls.
End of the tour
WATCH THE VIDEO
II - WHAT'S INCLUDED?/ WHAT'S NOT INCLUDED?
What's included?
- Service charge or service tour organization (S.T.O);
- One night at the hotel in Fort Dauphin so a double room or a twin room separated by two people and three nights at the camp in the village of Ranomafana, Sainte Luce, Evatra & Lokaro;
- Tour guide service;
- Entrance fee;
- A 4x4 car wagon for 4 participants during the trip;
- Use of air conditioning according to the temperature of the day;
- Car fuel 4x4 wagon;
- Food: Breakfast, lunch, dinner;
- Mineral water so one bottle per person per day;
- Track service;
-Food organization by my stuff
-Motor boat on the channel;
-Boat driver
What's not included?
- Local flight from Antananarivo to Fort Dauphin and from Fort Dauphin to Antananarivo
- International flights to and from Ivato Antananarivo
- Visa
-Emergency kit, Sunscreen, Insect repellent, hat, a plastic bag for your destruction, Equip adequate material (walking shoes, warm clothes), Tent ...
OVERVIEW
- Point of departure and arrival point: Fort Dauphin;
- Tour of fauna and flora, landscapes and the beautiful beach, our ancestral culture, meeting with locals...
SEASON: - Jun to November
III - PROCESS BEFORE YOU MAKE PAYMENT ONLINE
1st step: CHOOSE YOUR OWN PRICE ON:
Note:
After completing the BOOKING REGISTRATION below, you will receive a notification email to indicate what you have added. In addition, the email indicates the SALES CONTRACT FORM and the CONTRACT CONDITION to let you know the status of the tourist trip. Finally, please complete this BOOKING REGISTRATION with your honorable customers!
3rd step: WE SEND YOU BY THE ATTACHMENT OUR SALES CONTRACT FORM AND SPECIFIC CONTRACT CONDITION FULLY FILLED WITH OUR SIGNATURE
4th step: WE SEND YOU THE PAYEMENT REQUEST 
5th step: PAYEMENT ACCEPTED
:
IV - BOOKING REGISTRATION