GET TRIP 09
15 DAYS TRIP: MADAGASCAR'S BIG SOUTH LOOP
The best access for your trip is our organization with 4x4 car to discover the secret of the great south of Madagascar: Dry forest, Wet forest, Intermediate forest, wild animals, Culture, Montaigne, different types of Landscape and beach ...
GET TRIP 11
MADAGASCAR GREAT SOUTH TRIP
GET TRIP 13
Smart hiking circuit in Madagascar
GET TRIP 14
Expedition to discover all the secrets of Madagascar
GET TRIP 15
Discover the Ampasy Tsitongambarika rainforest park and Sainte Luce Bay
GET TRIP 01
Fort Dauphin discovery
GET TRIP 05
Loop at the south point of Madagascar
GET TRIP 07
Fort Dauphin to Mananjary by South East coast
GET TRIP 08
Fort Dauphin to Tuléar by south coast
ITINERARY
We organize this tour to discover the humid places of the South East near the Indian Ocean of Madagascar, the park discovery on the mountain, the RN 7 from Fianarantsoa to Tuléar, the park Isalo, the different types of Beautiful beach, semi-arid places near Mozambique Channel and the Indian Ocean lined with dry forest full of wild animals.
Highlits:

- Evatra Point and the Lokaro creeks; - Ranomafana National Park; - Isalo National Park; - Boat trip from Tulear to Anakao; - Tsimanampesotse National Park; - Malagasy ancestral culture; - Tomb decorated by sculpture of Aloalo; - Nice beach; - Berenty reserve; - Andohahela national park; - Cap Sainte Marie Special Reserve ...
Day 1: Fort Dauphin- Evatra fishing village and lokaro
It's the idyllic site ideal for swimming and scuba diving; many islets including that of Saint Claire nearby. Discovery of carnivorous plants: The Nepenthes. Access: by motorboat or rowing pirogue from Lake Lanirano through the river arms which penetrate the heart of aquatic vegetation made of pandanus, Ravinala and other arums. There are numerous species of birds and fishermen on their pirogue. The river branches lead to Lake Ambavarano and you can land near the fishing village Evatra, then a trip by foot by a path full of coves, along the coast, allows reaching the bay of Lokaro.
Day 2: Evatra fishing village – Sandravinany
This is the first step for us to start the real adventure of discovery in wet places with our driver. It is ideal with beautiful scenery lined with fruit plants like litchis, mangoes, sheltered by the mountain range. It is my best idea for you to propose this circuit all close to the sea but it is not far from the mountain. It is a true discovery adventure of Madagascar
Day 3: Sandravinany -Manambondro-Vangaindrano-Farafangana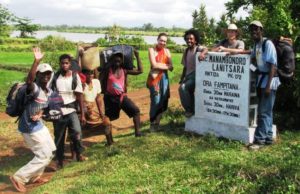 There you go! At the end, one arrives in places full of girofle forests and rice fields. From lokaro of Fort dauphin to vangaindrano, we have just passed by the secondary track and ten bac to cross. Most house in this place made with traveler palm trees (ravinala). The people of the village live in authenticity with its ancestral culture.
Day 4: Farafangana-Vohipeno-Manakara
The road is good. The scenery decorated by the rice field is in addition. The inhabitants are very welcoming. Do not forget the beach.
In my opinion, this is the best choice for us to invite you to make this trip.
Day 5: Manakara-Visit Ranomafana National Park - Ranomafana Hôtel
Ranomafana national park is located in southeastern Madagascar and is one of the premier lemur-watching sites in the country. Ranomafana is particularly important for bamboo lemurs.Three species can be seen in Ranomafana, and in fact the golden bamboo lemur(Hapalemur aureus) was first discovered there in 1986 .The eastern lesser bamboo lemur(Hapalemur griseus) is most likely to be observed at dust in stands of common bamboo. The golden bamboo lemur can be seen around the research station at Talatakely, but a visit of at least two or three days is recommended and the use of local guides to find this elusive animal is
essential. The same holds true for finding the greater bamboo lemur (Prolemus simus) .Finding all three species is possible, but requires perseverance. Groups of red-bellied lemurs (Eulemur rubriventer) have been habituated along the main trail network, and they are usually easy to find ,especially when Chinese guava is in fruit (April-June) .At that time ,they are usually easy to find around Belle Vue along with the red-fronted brown lemur (Eulemur rufus),which is also a common species. Ranomafana is also one of the best places to find Milne-Edwards'sifaka (Propithecus edwardsi), which can be seen at several locations within the park, including the Vohiparara region. The southern black-and-white-ruffed lemur (Varecia variegate editorum) also occurs in Ranomafana ,but finding it usually requires a few hours of hiking from the research station at Talatakely to reach the forests in which it occurs.
Night walks at Ranomafana offer good opportunities to view several nocturnal lemurs, including the rufous mouse lemur (Microcebus rufus) ,the greater dwarf lemur (Cheirogaleus major), and the small-toothed sportive lemur (Lepilemur microdon),which is most likely to be observed in the park's Vohiparara region.
Day 6: Ranomafana-Fianarantsoa-Ambalavao-Ranohira
We leave Ranomafana with our 4x4 car to reach the town of Ranohira. We take the national road 7 passing through Fianarantsoa, Ambalavao ... full of beautiful landscapes and the village at the top of the Montaigne decorated by the rice fields. The road is good. The scenery is unforgettable. And the people are very welcoming.
Day 7: Visit Isalo National Park
Isalo's sandstone cliffs and canyons are home to troops of ring-tailed lemurs (Lemurs catta), red-fronted brown lemurs (Eulemur rufus), and Verreaux's sifakas (Propithecus verreauxi), all of which can be observed in the canyon near Ranohira .
Isalo is one of the most heavily visited sites in the country .Although the scenery is very attractive and worth seeing, this park is not a high priority for lemurs.
Day 9 : Tuléar-Anakao
We take back our 4x4 car to join Anakao with our organizations. But tourists can make their choice with their own budget  to organize their passage by motorboat or pirogue with pendulum to reach Anakao (your circuit extra dependant of your own personal organization).
Day 11 : Ambola – Itampolo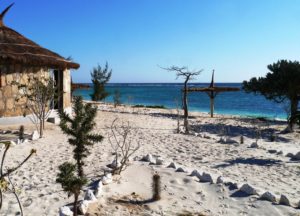 The bay of Itampolo has largely opened to the south winds. On the surrounding plateau, the flora is particularly exuberant. The beach is on one of the most beautiful shores in the world, in front of an almost pure emerald sea of pure purity with its majestic dunes to climb in a shark hunting village, between cactus and palace hedges Plants (cactus with spiny pears ).
Day 13 : Lavanono - Faux Cap
We are on the southern tip of Madagascar. We ride less with our vehicle in this place because it is testudo radiata territory (turtle) in the heart of the virgin forest about 1m high. Everyone in his territory! So, we respect the territory of others so that they respect our!
You can see the end of the Indian Ocean and the beginning of the Mozambique Channel in this Special Reserve Cap Sainte Marie. It is the only place you can see the egg piece of aepyornis (Great Birds Missing from 10th Century). Let's go to the journey! Discover this semi-arid place full of dry forest, culture and animals of Madagascar with this baobab and our ancestral culture.
Day 15: Berenty reserve -Andohahela National Park (Transitional forest of Tsimelahy) - Fort Dauphin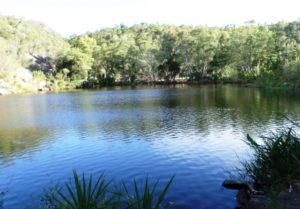 The 76,220 ha of this former reserve of the WWF become Andohahela National Park in 1997, include the Trafonomby Mountains (1858m), Andohahela (1935m) and Vohidagoro (1005m). It is divided into three parcels distances of several tens of kilometers.
Tsimelahy Transition Forest: Site best known for its magnificent scenery, pacchypodium flowers, baobab, the origin of palm tree tried and the opportunity to bathe in natural pools.
Day 8: Ranohira-Tuléar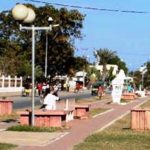 We leave Ranohira and we take our road about 243 km to reach Tuléar. The city of Tuléar and its immediate vicinity represent enough assets to be considered as a must-see tourist destination. "The white city" or "city of the sun", Tulear is a veritable mosaic of ethnic groups and cultures under the sign of the smile and the permanent sun.
Day 10: Anakao - Visit Tsimanampesotse National Park - Ambola beach
Tsimanampetsotsa National Park is located in southwestern Madagascar, about a two-hour drive from Anakao. Although mainly a site for flamingos and rare carnivore, Grandidier's mongoose (Galidictis grandidierii), it also has several nocturnal lemurs, including the reddish-gray mouse lemur (Microcebus griseorufus) and thesouthern fat-tailed dwarf lemur (cheirogaleus adipicaudatus)
Day 12 : Itampolo-Lavanono
Our adventure with our 4WD car continues. We take the road of adventure full of rocky, ... before to cross the virgin forest of Bevoalavo (Translation: Gros rat). The surroundings are amazing to say with this beautiful scenery and baobab andasonia za. One crosses many times with carts of the zebus coming to look for water very far from his village with their kegs.
Day 14: Faux Cap – Berenty reserve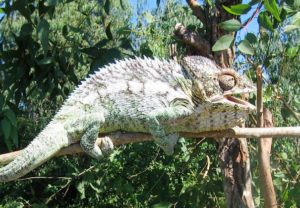 Berenty is located approximately 90 km west of Fort Dauphin and just north of Amboasary .The reserve has large populations of ring-tailed lemurs (Lemur catta ) and varreaux's sifaka (Propithecus verreauxi),which are very evident and usually in on near the parking lot greeting visitors upon arrival. There is also an introduced population of brown lemurs, which are hybrids between the rufous brown lemur (Eulemur rufus) and the collared brown lemur (Eulemur collaris),the offspring of small groups of these two species having been introduced in the 1980s.
The introduced lemurs surely compete with native species, but they are thereto stay. Four species of nocturnal species are also present. The white-footed sportive lemur (Lepilemur leucoupus) is common and recent research has also indicated that there are two mouse lemurs at Berenty,the gray (Microcebus murinus) in the gallery forests and the reddish-gray (Microcebus griseorufus) in spiny desert patches. Both are commonly seen in the warmer months. The fat-tailed dwarf lemur (Cheirogaleus medius) is also present, but more difficult to find.
The reserve is situated along the Mandrare River and covers approximately 265ha of gallery forest and adjoining spiny desert,dominated by allaudia procera and allaudia ascendens and located in the middle of the sisal plantation that was established in the 1930s.
II - WHAT'S INCLUDED?/ WHAT'S NOT INCLUDED?
What's included?
Service charge or service tour organization (S.T.O);
14 nights in the hotel so a double room or a twin room separated by two people;
Tour guide service;
Park entrance fee;
A 4x4 car wagon for 4 participants during the trip;
Use of air conditioning according to the temperature of the day;
Car fuel 4x4 wagon;
Food: Breakfast, lunch, dinner;
Mineral water so one bottle per person per day;
Track service;
Lokaro excursion in Fort Dauphin Madagascar;
Boat transfer from Tulear to Anakao ...
Food organization by my stuff
WHAT'S NOT INCLUDED ?
Local flight from Antananarivo to Fort Dauphin and from Fort Dauphin to Antananarivo
International flights to and from Ivato Antananarivo
Visa
OVERVIEW
- Point of departure and arrival point: Fort Dauphin;
- Tour of fauna and flora, landscapes and the beautiful beach, our ancestral culture, meeting with locals...
SEASON: -FROM THE END OF APRIL TO DECEMBER
III - PROCESS BEFORE YOU MAKE PAYMENT ONLINE
1st step: CHOOSE YOUR OWN PRICE ON: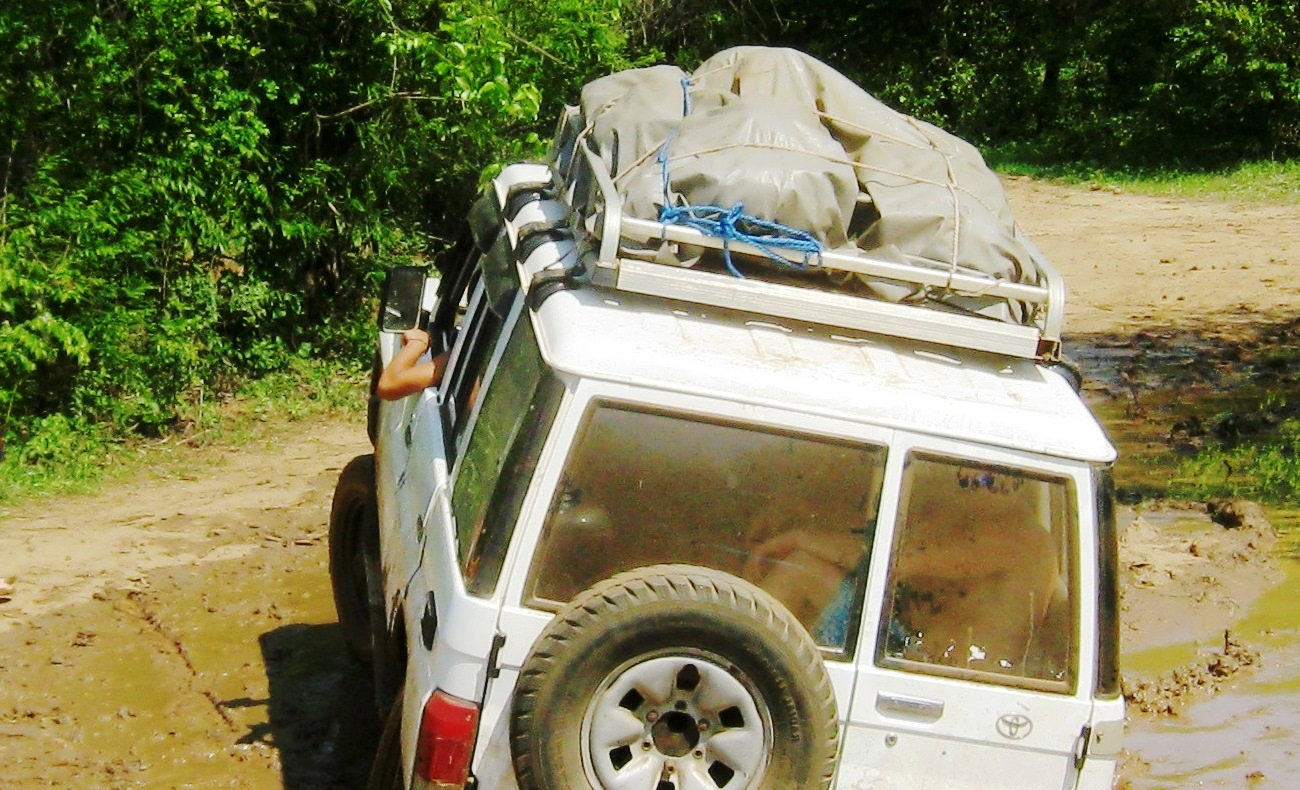 Note:
After completing the BOOKING REGISTRATION below, you will receive a notification email to indicate what you have added. In addition, the email indicates the SALES CONTRACT FORM and the CONTRACT CONDITION to let you know the status of the tourist trip. Finally, please complete this BOOKING REGISTRATION with your honorable customers!
3rd step: WE SEND YOU BY THE ATTACHMENT OUR SALES CONTRACT FORM AND SPECIFIC CONTRACT CONDITION FULLY FILLED WITH OUR SIGNATURE
4th step: WE SEND YOU THE PAYEMENT REQUEST 
5th step: PAYEMENT ACCEPTED
:
IV - BOOKING REGISTRATION