TOUR GUIDE SERVICE
Note:
Price over 20 days: $ 36 USD per day per group of 12 people; so 21-day rate is $ 756 USD ($ 36 USD x 21 days) per group of 12 people...
WHAT IS NOT INCLUDED?
MEAL GUIDE; HOTEL OR CAMPSITE GUIDE; RETURN COSTS GUIDE; TRAVEL COSTS FOR THE GUIDE (Plane or bush taxi, etc.)
WHAT IS INCLUDED?
- PROVIDE ADVICE DURING THE TRIP
- INSURES THE HOTEL OF TRAVEL PARTICIPANT, MEALS, CAMPING...
- RESPONSIBLE FOR ORGANIZING TRAVEL TIME
- ORGANIZATION OF THE SERVICE WITH THE TEAM DURING THE TRIP
- PROVIDE THE INFORMATION TO BE GIVEN TO THE CUSTOMER ON THE ITINERARY
- INSURES THE VEHICLE AND FUEL DURING THE ROAD
- OFFER MORE CUSTOMER SERVICE BY SEEKING A RESOLUTION IN CASE OF A TECHNICAL OR LOCAL PROBLEM
- PROCESSING COSTS OF OFFICE SHARES
4x4 CAR RENTAL
Note: Price over 20 days: $ 54 USD per day per group of 4 people; so the 21-day rate is $ 1134 USD ($ 54 USD x 21 days) per group of 4 people (one 4x4 cars)…
Benefit included: Driver ; NOT INCLUDED : Fuel ...
Note:
Porter service:

 US $ 9;

Pister service:

 US $ 9;

Entry fees in the park:

minimum US $ 6 and maximum US $ 27 per day;

Hôtel:

between US $ 20 to US $ 80;

Additional rate according to the demand of customers in the middle of the road for the use of the air conditioning of our vehicle

: US $ 16 / day / vehicle; 

Stuff local for cooking:

 US $ 9 ;

Excess Kilometer:

 2km for US $ 1 ;  

S.T.O

(Service Tour Organization) : US $ 6 / day/person or US $ 3 / ½ day/person.
Our conditions:
Article 1- "Tour Operators or travel agency" may sell their dependent offers at their own pace
Article 2-By our method, we give all customers our tariffs in detail, but it is not all mandatory
Article 3-Subsequently, customers can calculate the following package
Article 4-Quote the circuit you must discover; You should know that we can also calculate our rate.
Article 5-Customers offer us their own price in package so that we can validate
Article 6-We do not fix our own rate because we have a lot of circuit to offer what tourists, researcher, businessmen ... want.
Article 7-The contract begins once we accept our package
That is why I invite you to work with me!
... I write what I find and I share it so that others know what I just wrote. But I have no choice because I like to share my discovery notes to get to know each other or educate others to go beyond what I have noticed around us. The goal for me is to make discover our richness and the good culture of our humanity. But your support will encourage me to strengthen this profession of tour operator, which is above all the basis of our ancestral culture, nature, education, social development and unforgettable trips.
That is why I invite you to work with me!
So look for your advantage of 5-10% commission to sell on the price per type of tour for us the travel offer.
Give us your advice to improve and increase my working capacity.
Finally, I am here to please you with what you thought to achieve on the knowledge of this discovery. And you must support me to reinforce what I just saw to disseminate it to others! Better to advise me first instead of criticizing if you are by my side; this is the best way to support what I have just asked you to participate in for my work as a tourist tour operator in Madagascar.
Let's work together to succeed so that the whole world learns and makes themselves known to discover our cultural heritage, natural, social development, magnificent landscape ...
HOW TO SEND MONEY WITH WESTERN UNION ?
The natural treasure can see in one point
He is in Madagascar! I confirm to you that the island of Madagascar is the exact way to make more known the history of this planet and its natural wealth. But beware! Never waste your money with guides who know nothing! Tip: you must choose the right guides or the very smart guides to learn more about what lies behind this mysterious island!
I know that traveling to Madagascar is very expensive. But it becomes cheaper if you are very satisfied with your journey of discovery.
Your beneficiary in Madagascar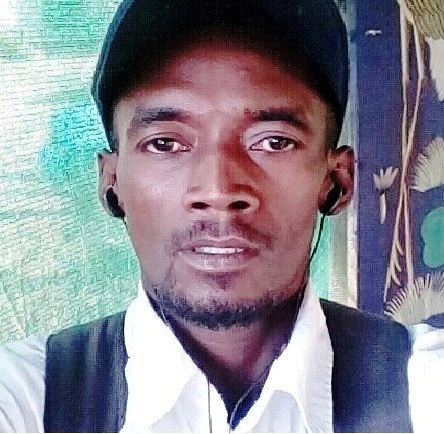 1-The coordinates of your beneficiary in Madagascar:
Name: RALAITIANY
First name: Jean Narcisse
National Identity Card (C.I.N): 515011020930
Telma Phone: +261342162452
E-mail: narcisse.tourguide@gmail.com
2- Go to the nearest Western Union point of sale with your ID, or you can transfer your money online via the Western Union website.
Fill in the form "To send money" with the following information: name, first name and Telma phone number of the beneficiary, as well as your name and first name (as they appear on the identity papers).
Submit the form, valid ID and the money to be transferred to the Western Union Agent. Then pay a transfer fee.
The Western Union Agent enters your transfer information into the system and confirms that your money has been sent. Agent Western Union gives you a copy of the form.
Contact your beneficiary to inform them that you have sent them a Western Union MVola Money Transfer and give them the amount sent and the Money Transfer Code (MTCN) so that they can withdraw the money sent.
The beneficiary takes the necessary steps to recover your transfer: either directly on his phone or at a Western Union point of sale.
The recipient receives money directly from his  MVola Telma mobile account and a notification SMS.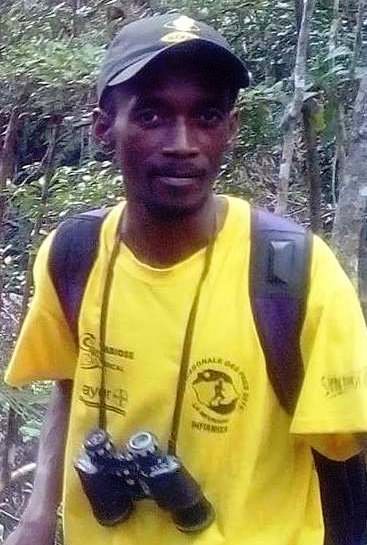 Note to inform the travel estimate:
I received many queries for the organization with the accompaniment of "Tour Guide & Operator" for his tourist trip of less than 10 days wants to do other place like Antananarivo, Morondava...
We are here to answer the satisfaction of visitors for their choice of trip to Madagascar. But with this demand condition of less than 10 days from another place outside of Fort Dauphin, the extreme south, the south east of Madagascar…, we offer the price of the tour guide and organizational expenses or S.T.O at 10-day package.
For example:
Boniface and his wife want to make their circuit of Antananarivo and the park Mantadia for 4 days. They contacted the rate for his trip with us. That's why we give our guide fee and S.TO in 10 days to the packing, even if it's 4 days. The guide fee and S.T.O or the organization fee for his / her trip over 4 days is US $ 600;  So [(US $ 480 (for Guide Service)] + [(US $ 6 x 2 person)( for S.T.O) x 10 days] .