Madagascar
Madagascar, a country rich in fauna and flora with strong rate of endemism for lovers of ecotourism. Varied landscapes, some of which are unique in the world, a rich culture, a welcoming population. It is the ideal destination for nature lovers.
Go to HISTORY
HISTORY
The most credible hypothesis is based on an earlier arrival of man on Malagasy soil mixture. Indonesians from the North Indian Ocean through the monsoon would have continued on the East African coast stay. [Read more]
Go to Geography
Geography
Madagascar lies in the Indian Ocean facing Africa (Mozambique), which it is separated by 400 km from the Mozambique Channel. The Tropic of Capricorn crosses the island up to Tulear (Toliara).[Read more]
Go to Ecoutourism
Ecoutourism
There are 85 definitions of ecotourism since this style of tourism has been recognized as in full-fledged and developed in the late 80s. More formal, recognized and that persist are described below.[Read more]
Go to Biodiversity
Biodiversity
The protection of biodiversity is central to environmental conservation. Definitions vary, but generally, "Biodiversity is the richness of life on earth, thousands of animals, plants and microscopic organisms[Read more]
Provide your trip and tourist guide to highest quality in Madagascar
"Narcisse Tours Discovery" is the best "TOUR OPERATOR OF MADAGASCAR" at the base of discovery trip created and managed by the experienced tour guide called RALAITIANY Jean Narcisse, experienced tour guide since 1998 to discover birds, lemurs, adventure , hiking, cultural heritage ... which works in close collaboration with many operators in the tourism sector, as in Madagascar and abroad.
TRAINING
The tour guide "NARCISSE" has received multiple courses in the tourism sector (Travel agent, Tour Organization, etc…) organized by leading local and national specialized as: – Madagascar National Park; – The Regional Tourism Office of Fort-Dauphin (O.R.T) ; – The National Institute of Tourism and Hotelery (INTH) …
[Read more]
SPORTS & ADVENTURES / BIRD & LEMUR
Madagascar offer to the visitor hungry of authenticity, discovered and adventure. Nature is of unequaled generosity ranging from lush forest, contrasted drivers and mountains, protected parks with lemurs and bird, beautiful coast with beaches preserved from uncontrolled tourism.
SPORTS & ADVENTURES
Madagascar especially Fort Dauphin is the best destination appreciated by the amateurs of strong sensations and hyper active holidays. Surfing is present in Monseigneur bay and Vinanibe bay. Lavanono is the best of the best about this surfing area.
[Read more]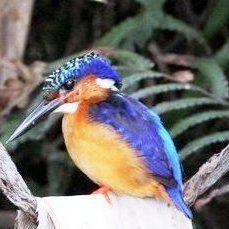 Bird of Madagascar
The discover tour through Madagascar's famous wildlife habitats, from rainforests to dry forests, and see the creatures especially the different kind of the bird that live there up close and in action.
[ Read more ]
Lemur of Madagascar
Lemurs reached in Madagascar by accident which plays a vital role ecosystem by dispersing seeds and keeping the island green.
[Read more]
Our tours
Reconnect with nature and discover the true face of Madagascar. We organize for you breathtaking tours that you will hardly forget ...
Click here
FORT DAUPHIN :Beautiful tourist town, surrounded by three marine bays, a colonial past remains present in the architecture of white houses with colonnades, people who preserved the tradition and authenticity and breathtaking landscapes.